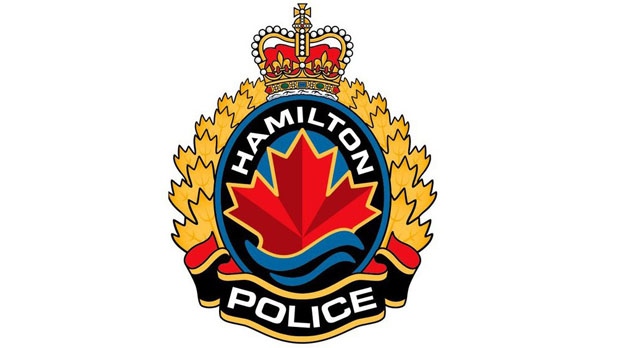 LUMETO DEPLOYS VIRTUAL REALITY TRAINING AT HAMILTON POLICE SERVICE IN PARTNERSHIP WITH WILFRID LAURIER UNIVERSITY
The Mental Health Crisis Response Training Program (MHRCT) was Developed with Lumeto's InvolveXR Platform 
Lumeto, the Toronto-based immersive learning company, is proud to partner with Hamilton Police and Wilfrid Laurier University for the launch of a new Mental Health Crisis Response Training Program (MHCRT). The first in the province to offer the program, the training, which utilizes Lumeto's immersive learning platform InvolveXR, provides officers with scenario-based learning in mental health crisis intervention.
Led by Wilfrid Laurier University researcher, Dr. Jennifer Lavoie and Toronto Metropolitan University researcher Dr. Natalie Alvarez, the training was co-developed by Ontario-based community stakeholders, including people with lived experience of mental illness, advocates, clinicians, nurses, forensic psychologists, and Indigenous cultural safety and anti-discrimination experts, in partnership with police instructors from across the province.
InvolveXR is designed to standardize experiential training for cognitive skills while making it accessible for first time users. For the MHCRT program, InvolveXR replicates life-like environments and includes adaptive characters allowing officers to practice and learn de-escalation skills in fully interactive, immersive open-world scenarios.  The system reduces live training costs, while being quickly deployable across locations and learners. 
"Using virtual reality technology, trainees can step into highly immersive, and true-to-life environments reflecting settings familiar to police practice such as parks, private homes or emergency rooms. The scenarios depict highly authentic characters portraying a range of mental health crisis situations. Officers actively take part in scenario-based learning where they can repeatedly practice safe alternatives to the use of force in high-intensity crisis simulations," said Wilfrid Laurier Professor Dr. Jennifer Lavoie.
Last year, Hamilton Police responded to 5718 mental health crisis calls. Hamilton Police will incorporate the Virtual Reality MHCRT into the current Crisis Intervention Training. Presently, approximately 75 new members participate in Crisis Intervention Training every year. 
"This program is the next evolution in crisis intervention training. Using Virtual Reality, our officers can participate in realistic situations and live scenarios like they are happening in real time. This allows officers to continue learning how to de-escalate more efficiently and compassionately," said Staff Sergeant Dave Mackenzie.
The MHCRT was designed as a direct response to Paul Dube's (2016) Ombudsman report, Justice Iacobucci's report (2014) and numerous inquiries into fatal police encounters calling for vast improvements to police training in mental health crisis intervention.
"Hamilton Police aim to provide innovative crisis response training, which will ultimately allow us to provide a safer environment for persons in crisis as well as our officers during mental health crisis events," says Mackenzie. 
Lumeto is set to expand the deployment of the MHCRT Virtual Reality training across additional Police Services this year. Additional details to be announced at a later date. 
# # # 
ABOUT LUMETO
Lumeto enables the future of work through its advanced XR simulation, training and skills assessment platform, Involve XR. The platform enables institutions looking to deploy data-driven, enterprise-grade, immersive training and assessment across their training programs. The company currently operates across the health care and safety fields, enhancing learning outcomes tied to individual and team decision-making, problem-solving, de-escalation and complex procedures. Lumeto is on the cutting edge of XR and as a two time EPIC mega grant recipient drives enhanced levels of learner assessment and benchmarking, providing learners an efficient way to remotely re-skill, up-skill and study in live, synchronous, immersive,  learning environments. Lumeto is based in Toronto, Canada, and employs a global workforce. Visit www.lumeto.com to learn more.
Media Contacts
Rakhee Sapra
(905) 334-3516
rakhee.sapra@lumeto.com