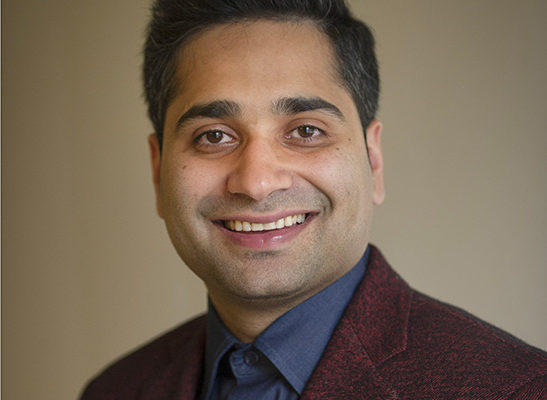 LUMETO ANNOUNCES TWO APPOINTMENTS TO ITS LEARNING ADVISORY BOARD (LAB) BOLSTERING HEALTHCARE AND PUBLIC SAFETY EXPERTISE
FAHAD ALAM ASSISTANT PROFESSOR OF ANESTHESIA, UNIVERSITY OF TORONTO AND ALEX KOTTOOR VP STRATEGY, QUMU TO JOIN LUMETO'S LAB
26 MAY 2021 (TORONTO, ON) – Lumeto, the Toronto-based immersive learning company deploying its XR learning platform to the health care and public safety sectors, today announces the appointment of two advisory members to its learning advisory board (LAB). Lumeto's LAB is comprised of experts in the fields of cognitive science, learning science and simulation training from leading institutions such as the Michener Institute, Sunnybrook Hospital and McGill University. LAB members work closely with the Lumeto team to ensure the highest standards of learning science are met across all training and assessment modules.
Dr. Fahad Alam lends his expertise to Lumeto's product team ensuring that the fully immersive and interactive ICU environment replicates the dynamic, team- based and true-to-life training scenarios doctors and nurses experience in the hospital. 
Dr. Fahad Alam, a medical education researcher and staff anesthesiologist at Sunnybrook Health Sciences Centre joins as a subject matter expert on Lumeto's previously announced partnership with The American College of Chest Physicians (CHEST). Based on CHEST's curriculums, Lumeto has begun to develop a complete virtual reality training program on intubation techniques and best practices. In addition to his current role, Dr. Fahad Alam has a masters of medical education, a completed fellowship at the Wilson Centre for Research in Medical Education and was part of the Clinician Investigator Program at the University of Toronto. Through these three avenues he worked with leading medical education researchers from all over the globe. 
Focused on public safety, Lumeto welcomes Alex Kottoor, Vice President Strategy & Business Enablement at Qumu, a leading provider of a best-in-class platform to create, manage, secure, distribute and measure the success of live and on-demand video for the enterprise. Prior to joining Qumu, Alex had dedicated his career to strengthening public safety and national security, first in his capacity as co-founder & CEO of SceneDoc (acquired by Tyler Technologies), a company that helped pioneer 'mobile-first' field reporting and evidence collection software. And most recently, as VP & Managing Director at ANDE Corporation, a high growth company whose mission is to build a safer world through the use of Rapid DNA technology.  He brings this expertise to the Lumeto team who are currently engaged in building intervention training for first responders, police and armed forces.
Dr Fahad Alam and Alex Kottoor join the existing LAB members: 
Jordan Holmes, Simulation Training Advisor and Lumeto Learning Consultant. The Senior Manager, Centre for Learning, Innovation and Simulation, The Michener Institute of Education

at UHN.

Dr Gayatri Aravind, Learning Scientific Advisor and Lumeto Science Director. Physical Therapist, and Research Associate at The Michener Institute of Education, Research Advisor and Postdoctoral Fellow at The University of Toronto, Department of Physical Therapy and PhD in Rehabilitation Science at McGill University.

Dr. John Semple, Health Care and Hospital Practices Advisor. Co-Founder of QoC Health Inc, Professor, Department of Surgery, University of Toronto,  Head Division of Plastic Surgery, Women's College Hospital, Senior Scientist Women's College Research Institute and Past Chair Board of Governors, Ontario College of Art and  Design (OCAD) University.
-30-
ABOUT LUMETO
Lumeto enables the future of work through its advanced XR simulation, training and skills assessment platform, Involve XR. The platform enables institutions looking to deploy data-driven, enterprise-grade, immersive training and assessment across their workforce. The company currently operates across the health care and safety fields, enhancing learning outcomes tied to individual and team decision-making, problem-solving, de-escalation and complex procedures. Involve XR enables enhanced levels of learner assessment and benchmarking, providing learners an efficient way to remotely re-skill, up-skill and study in live, synchronous, immersive, scenario-based learning environments. Lumeto is based in Toronto, Canada, and employs a global workforce. Visit www.lumeto.com to learn more.
MEDIA CONTACT
Rakhee Sapra
rakhee.sapra@lumeto.com
905.334.3516