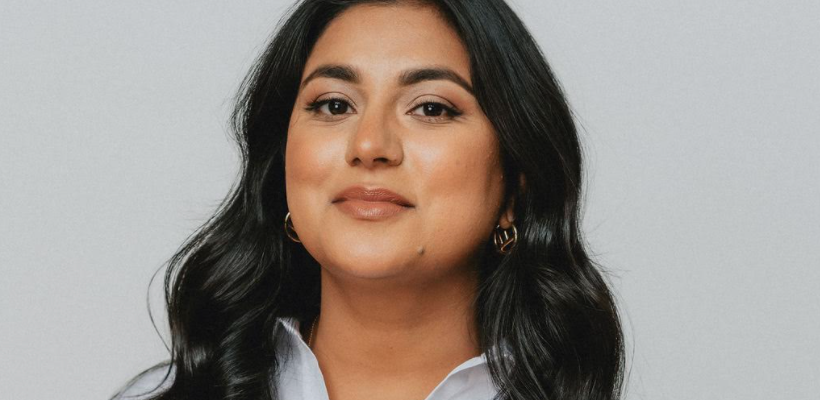 LUMETO ANNOUNCES THE APPOINTMENT OF ARATI SHARMA AS NEW BOARD MEMBER
SHARMA TO PROVIDE TECHNOLOGY EXPERTISE TO RAPIDLY GROWING IMMERSIVE TECHNOLOGY COMPANY
FEBRUARY 15, 2022 (Toronto, ON) – Lumeto, the Toronto-based immersive learning company deploying its simulation platform Involve XR to healthcare workers, today announces the appointment of Arati Sharma to the company's board of directors. 
"Arati brings an impressive and varied skill set to Lumeto's board of directors. In addition to her notable background in technology, as well as her impressive track record of entrepreneurial ventures and investments, her values are in perfect alignment with Lumeto as an organization," said Raja Khanna, CEO, Lumeto. "We look forward to working with Arati and benefitting from her expertise as the company continues to grow."
"Healthcare and public safety institutions have been under considerable strain, particularly through the past couple years, and Lumeto has built a solution to the global problem of establishing an effective, far-reaching training practice that exists beyond geographical constraints," said Arati Sharma, Founding Partner, Backbone Angels and Entrepreneur. "I am thrilled to support Raja and his team as they work to reach and impact new markets."
Sharma is an entrepreneur, angel investor, and technology leader based in Toronto, Canada. She is a Founding Partner of Backbone Angels, a collective of women angel investors who all met through their work at Shopify. Recently named NACO Canada's 2021 Angel of the Year, Sharma's mission is to invest in and mentor companies led by women and people of colour, with the aim of increasing representation and equitable access to resources for entrepreneurs of all backgrounds. Her portfolio of over 50 investments includes companies such as Willful, Kotn, Lilia, Three Ships, and Sheertex. She is also the Co-Founder of Ghlee, a modern-day beauty brand offering natural products rooted in the use of ghee.
Sharma was previously at Shopify for nearly a decade, building key components of the marketing function from the ground-up as one of its first hires. Holding the position of Director of Product Marketing, she was responsible for global go-to market strategy and campaigns for Shopify's products and platform. Prior to that, she led offline, experiential, and community marketing, and founded the company's annual conference, Shopify Unite.
Today the company also announces that  board member Wayne Purboo will be stepping down from the company to satisfy the policy requirements of his new employer.
"Wayne joined Lumeto's board at the beginning of our journey and has been an invaluable member of our team. His breadth of experience and straightforward guidance has been instrumental in creating an unshakeable foundation. We wish him continued success ahead of his new role and look forward to crossing paths in the future." Raja Khanna, CEO, Lumeto.
-30-
ABOUT LUMETO
Lumeto enables the future of work through its advanced XR simulation, training and skills assessment platform, Involve XR. The platform enables institutions looking to deploy data-driven, enterprise-grade, immersive training and assessment across their workforce. The company currently operates across the health care and safety fields, enhancing learning outcomes tied to individual and team decision-making, problem-solving, de-escalation and complex procedures. Lumeto is on the cutting edge of XR and as a two time EPIC mega grant recipient drives enhanced levels of learner assessment and benchmarking, providing learners an efficient way to remotely re-skill, up-skill and study in live, synchronous, immersive, scenario-based learning environments. Lumeto is based in Toronto, Canada, and employs a global workforce. Visit www.lumeto.com to learn more.
Media Contacts
Rakhee Sapra
(905) 334-3516
rakhee.sapra@darkslope.com