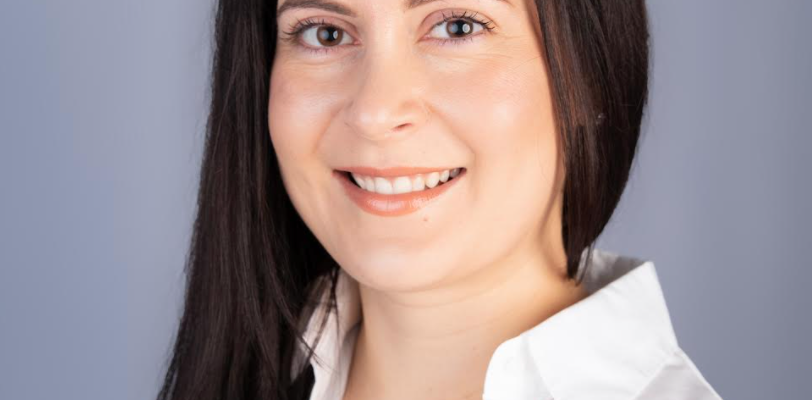 LUMETO WELCOMES YULIA PRONCHENKO AS DIRECTOR OF PEOPLE & CULTURE
Pronchenko joins Lumeto to spearhead the development and implementation of culture strategy, alongside building the Lumeto employer brand to support and recruit talent.
01 March 2022 (TORONTO, ON) – Lumeto, the Toronto-based immersive learning company deploying its simulation platform Involve XR to healthcare workers, is excited to announce the appointment of Yulia Pronchenko as its new Director of People and Culture. This role will oversee recruitment, onboarding, talent acquisition and company culture. Pronchenko joins with a background in psychology and human resource management, having spent over a decade helping people tell stories and building inclusive and safe communities across a number of industries. 
Yulia brings 12 years of experience in counseling and human resources to this role, having received her PhD in Counselor Education from the University of North Texas as well as a diploma in Human Resources Management from McGill University. Pronchenko joins Dark Slope from Piezo Motion, where she has served as their Human Resources Business Partner. Here, she worked closely with leadership and the team to support all aspects of human resources including policy development, onboarding and offboarding of employees and implementing human resource policies and practises to develop and sustain an inclusive company culture. 
Prior to this, Pronchenko worked as an adjunct professor at Lamar University, leading courses on Group Counseling Theories and Techniques, Career Development and Human Growth and Development, among others. Pairing her skills in human resources and background in psychology and instruction together, she has developed a strategic and data-driven approach to implementing innovative and effective human resource initiatives. 
Yulia will be responsible for spearheading the development and implementation of culture strategy at Lumeto as well as building the employer brand. Her role will see the integration of employee feedback with the company's business strategy and commitment to investors in order to grow the team's potential. At Lumeto, Pronchenko will work to meet the needs of employees, focusing on Lumeto's key corporate values to maximize engagement and motivation, further fostering an inclusive culture at where employees know that their voice is heard and valued.
Yulia Pronchenko, the new Director of People and Culture at Dark Slope comments, "I'm excited to be joining the team, and to begin building meaningful relationships with the employees here. I'm looking forward to helping the founders continue on their mission to build their company culture around the value of the team and their talents and implement their people-centric vision into meaningful actions."
Raja Khanna, CEO of Lumeto comments, "Yulia is a fantastic addition to Lumeto. Her extensive knowledge will be invaluable to the team as we continue implementing our corporate values through human resource initiatives. We're looking forward to seeing how Yulia helps us to continue creating a more inclusive company culture." 
# # # 
ABOUT LUMETO
Lumeto enables the future of work through its advanced XR simulation, training and skills assessment platform, Involve XR. The platform enables institutions looking to deploy data-driven, enterprise-grade, immersive training and assessment across their workforce. The company currently operates across the health care and safety fields, enhancing learning outcomes tied to individual and team decision-making, problem-solving, de-escalation and complex procedures. Lumeto is on the cutting edge of XR and as a two time EPIC mega grant recipient drives enhanced levels of learner assessment and benchmarking, providing learners an efficient way to remotely re-skill, up-skill and study in live, synchronous, immersive, scenario-based learning environments. Lumeto is based in Toronto, Canada, and employs a global workforce. Visit www.lumeto.com to learn more.
Media Contacts
Rakhee Sapra
(905) 334-3516
rakhee.sapra@lumeto.com